The History of A. Smith and Son, Inc.,
The story of the family history of our firm is fascinating, carrying back to the sailing ship era of "tall ships with clouds of billowing canvas."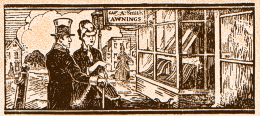 Andrew Smith, first in line of the family business was born in Holland. At the age of 14 he succumbed to the lure of the sea and sailed away on one of the old square riggers. Thereafter, for a period of years he diligently spent his days in acquiring an unlimited knowledge of the sea and its sailing craft, working his way through the ranks from cabin boy to ship's captain. Once, when serving as first mate, he lived through a mutiny in which the captain was killed, and brought the ship "home". During the Civil War he served in the Union Navy, thereby gaining his citizenship.
Leaving the sea in 1865, Andrew Smith settled in Philadelphia where two years later he opened a sail loft under the name of A. Smith. As steam began supplanting sails, he looked to new fields in which to use his knowledge of canvas and started the manufacture of tents, camping equipment, awnings and other articles made of duck. This spread out in time to many items used in industrial manufacturing processes, safety products and consumer goods.
In 1900 his son, John Rudolph Smith was taken into the business after returning from the Gold Rush in the Klondike, and the firm became A. Smith & Son. Two years later, Andrew Smith died, leaving the business to his son.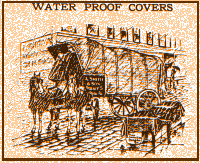 Throughout its history, the business has remained in the family, with each new generation being carefully trained in the knowledge of canvas and its many applications before taking over the management of the concern.
This continuity of family interest has meant much in the progress of the Smith organization, both in the accumulation of experience and in the maintenance of traditional policies of quality and workmanship, to say nothing of the holding to business contacts through the years.
Today, John Rudolph Smith III owns the business, which has been manufacturing such diverse things as New Yorker Camera Bags, SEVEER Safety Products, Filtration Products, Specialty Covers, Cases and Strap Assemblies, as well as items used for the demanding needs of the Aerospace and Military sectors.
Though times have changed and technology has advanced, there is no replacement for the old-time sense of quality and integrity. Today, as was the spirit of Andrew Smith of 1867, the company stands firmly behind it's products. Developing a company that is passed from generation to generation, the quality and trust which is built from the company's reputation cannot be substituted simply by marketing or commercialism.